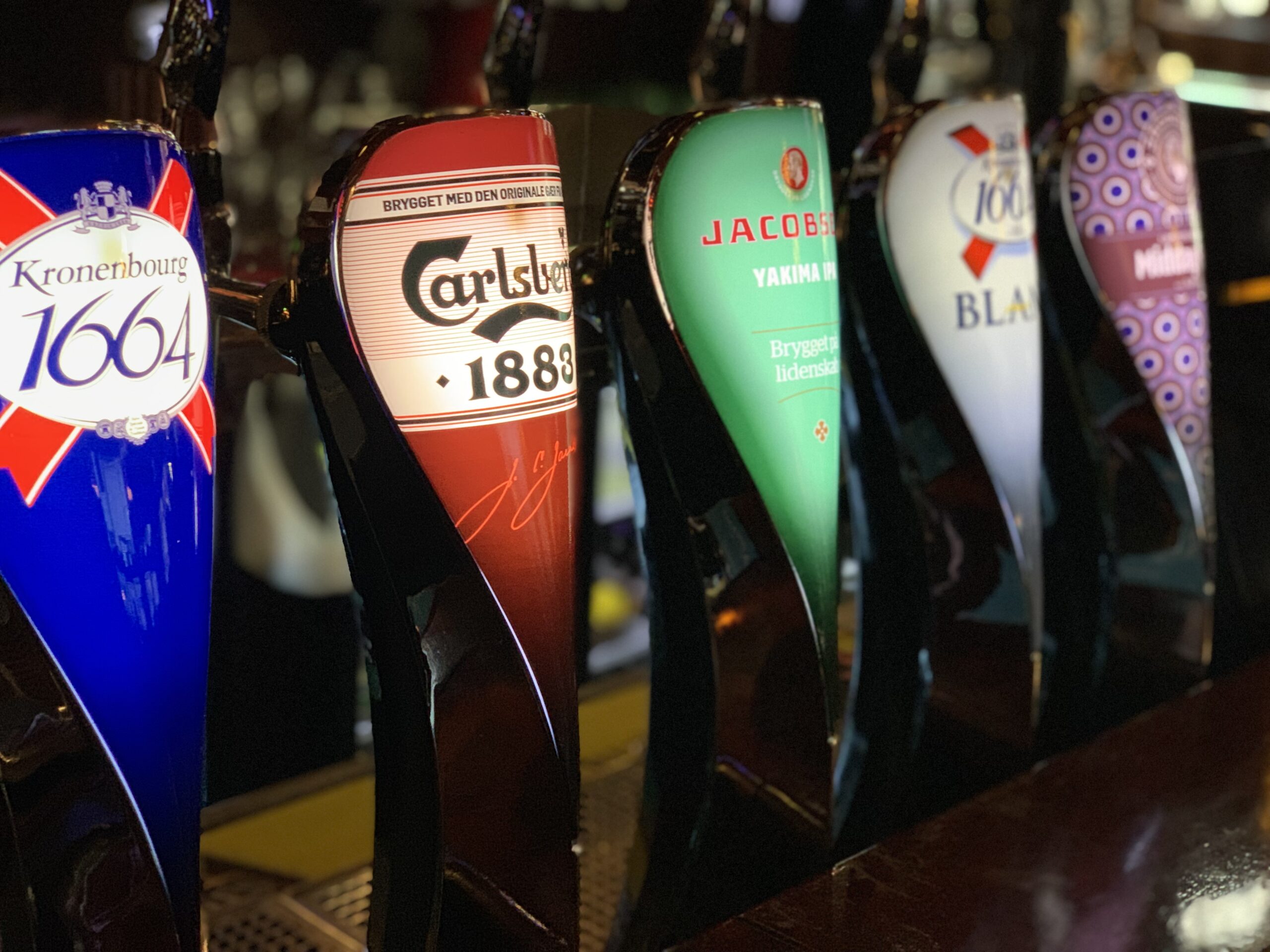 "Den Engelske" har eksisteret siden d. 1. juni 2007 som familieejet pub.
Vi har i de knap 14 år fået oparbejdet et sted, hvor en dejlig og intim atmosfære går hånd i hånd med et stort og varieret øludvalg fordelt på 28 haner, et fint menukort baseret på fine råvarer og dygtige folk i køkkenet og masser af dejlig fodbold centreret omkring den engelske Premier League.
Blandt vores 28 fadøl har vi udover et fint og varieret udvalg af populære og kendte ølmærker, 8 til 10 haner, som er i hurtig eller meget hurtig rotation, hvilket betyder, at der hele tiden kommer nye og meget spændende øl på hanerne.
Vi arbejder sammen med nye og spændende bryggerier som amerikanske Against The Grain, norske Ægir og Amundsen, engelske Tiny Rebel, Siren Craft Brew og Wander Beyond Brewing.
Derudover har vi en meget populær tilbudstavle med 5-6 både kendte og ukendte øl til gode priser.
Vi har siden starten i 2007 brugt årene på at videreudvikle et koncept, som gør os både stolte og ydmyge over at have skabt en pub, som hverken på den ene eller anden måde findes andre steder. Vi har kort og godt lige præcis den pub, vi ønsker.